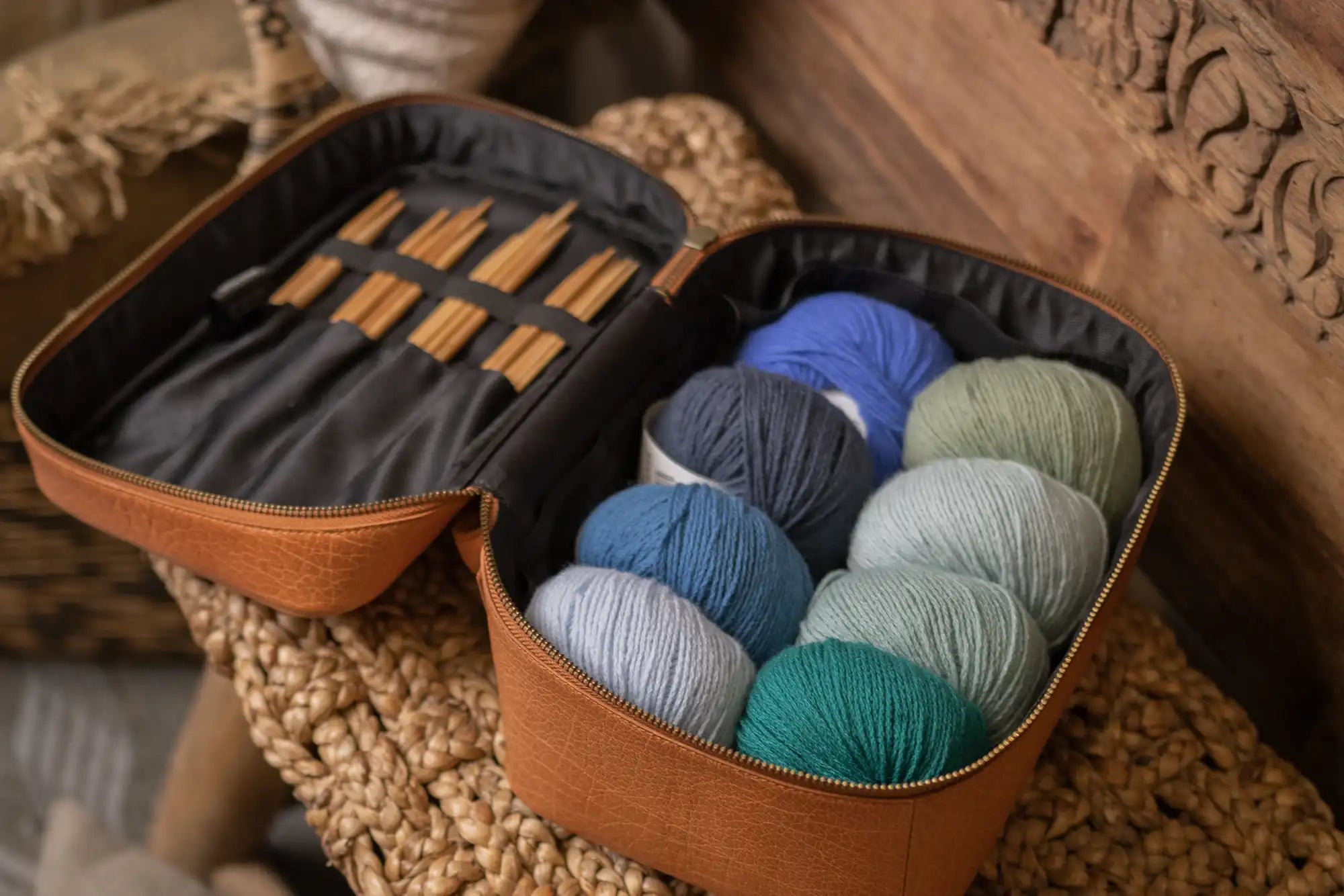 Beautiful leather bags for storing knitting projects
Knitting projects are often done with warmth and love for the recipient. But did you know that the knitting process is also beneficial for your health? The rhythmic repetition and the ease have the same positive effects on your body and mind as if you were meditating.
Read more...

So why ruin this ease by stressing over badly organised knitting tools and yarn?
We have made a collection of knitting bags to help you store and organise your materials in a stylish and fashionable way.

The knitting bags from muud are made for storing your knitting supplies and current knitting project.
This makes it easy for you to bring you knitting projects on the go, or simply gives you an elegant and stylish storage container for your home.

Our bags are designed to make your everyday life a little easier – without having to compromise on the design. We take pride in designing products that are long-lasting and timeless. We've designed beautiful bags for your yarn wrenches and knitting projects with pockets for keeping your knitting tools neatly organised.

We use premium quality leather and execute to perfection. The leather will age with beauty, giving you value for years.

Many of our knitting bags come with a removable and adjustable strap that makes it possible for you to use and style the bag in whatever way suits your needs. Our bags have a range of inner and outer pockets for storing and organising your knitting recipes, knitting needles and smaller accessories like stitch markers, scissors and measuring tape.

You can use our bags as everyday accessories to complete your look, whether it's for storing your knitting projects, everyday use or for work.