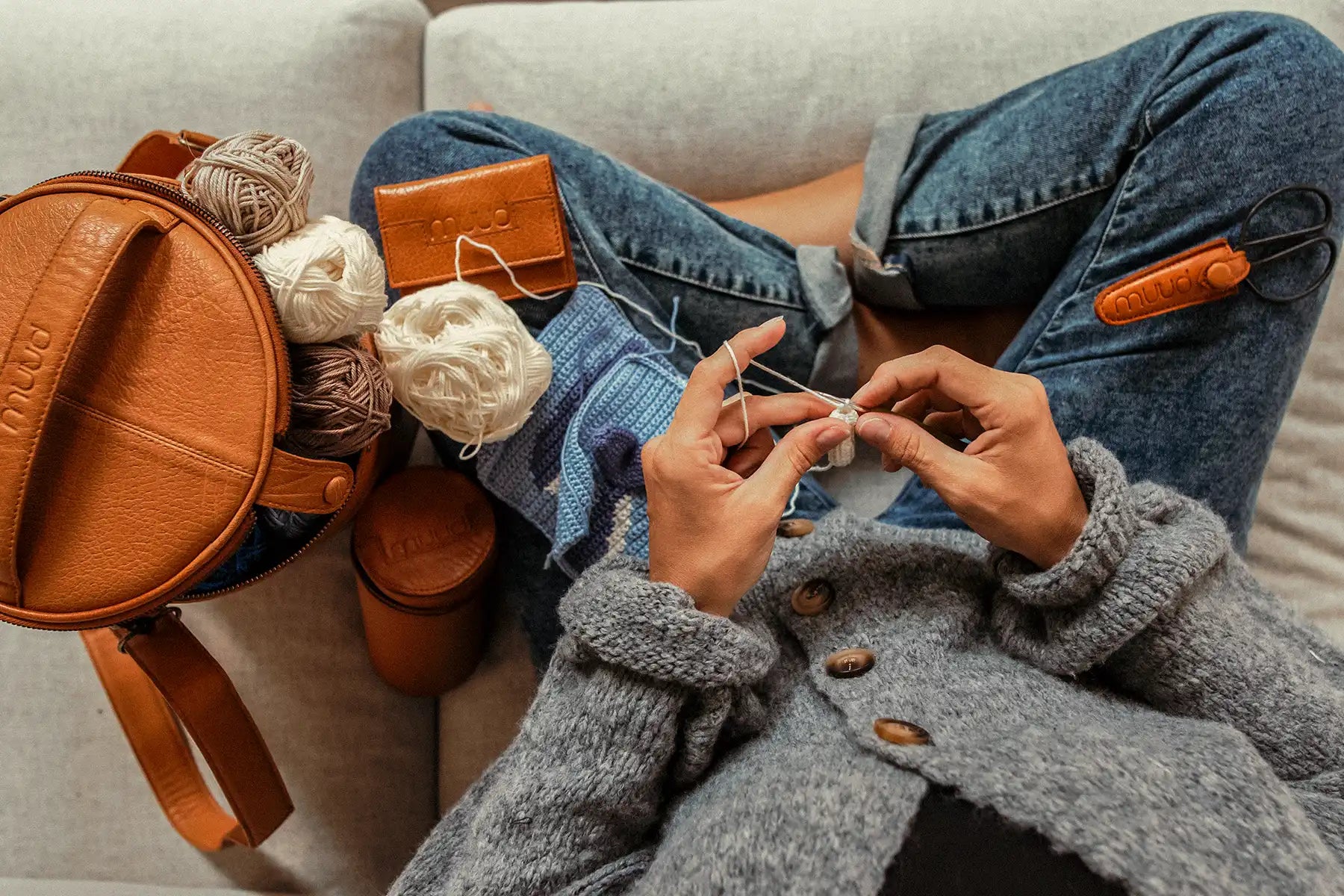 Leather storage for the passionate crocheter
You can't rush through a crochet project. It's a process that takes time, patience, and dedication - and a craft that deserves stylish storage.
Read more...

Muud combines high-quality materials, aesthetics, and functionality. This gives you beautiful accessories that last for many years to come. At the same time, we are convinced that beautiful designs aren't enough. Our ambition is to give you the best crochet experience and that requires an eye for detail.

Whether you are an experienced crocheter or are just learning to crochet, you need a solution for storing all your hooks, so they are easy to find and easy to take with you on the go.

Every accessory and bag in our collection is made from genuine leather for an authentic and exclusive look that ages gracefully.
Our leather comes from cattle living in nature that have died from natural causes or been slaughtered for their meat.
When processing the skins, we only use premium materials. The dyestuff used at the tanneries are sourced from recognised suppliers and are following the REACH requirements. In addition, we test all materials regularly to ensure that no harmful substances are used.

Our crochet bags are a must-have for crocheting on the road.